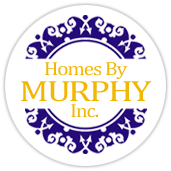 Services
Custom Renovation
If you love your home and desire a quality renovation, Homes by Murphy should be your first choice. The Washington Post agrees which is why they honored our company by naming it one of the top 10 Washington area remodelers.
Bob Murphy has personally managed the renovation and construction of thousands of homes in many price ranges, including those upward of a million dollars. He has overseen a total of more than 500 carpenters and craftsmen whose expertise covers the entire spectrum of the construction industry.
Homes by Murphy will work closely with you to make your ideas an enhancement to your home in areas like these:
Master Suites
Gourmet Kitchens
Luxurious Bathrooms
Built-in Bookcases
Additions
And More!
New Home Construction
If you're dreaming of a custom home, Homes by Murphy can make it a reality. That's why we won First Place for quality and design in Finest for Family Living Awards competition in the Washington Metro area.
Bob Murphy has accumulated a vast wealth of expertise managing the construction of custom homes in a wide variety of price ranges, including those valued over a million dollars. He can help you with any aspect of your new home, from finding the perfect lot to creating a custom design to supervising the craftsmen to build it.